Shri Dharmic Leela Committee Convention, Swaminarayan Akshardham
15 Aug. 2022, Monday, Delhi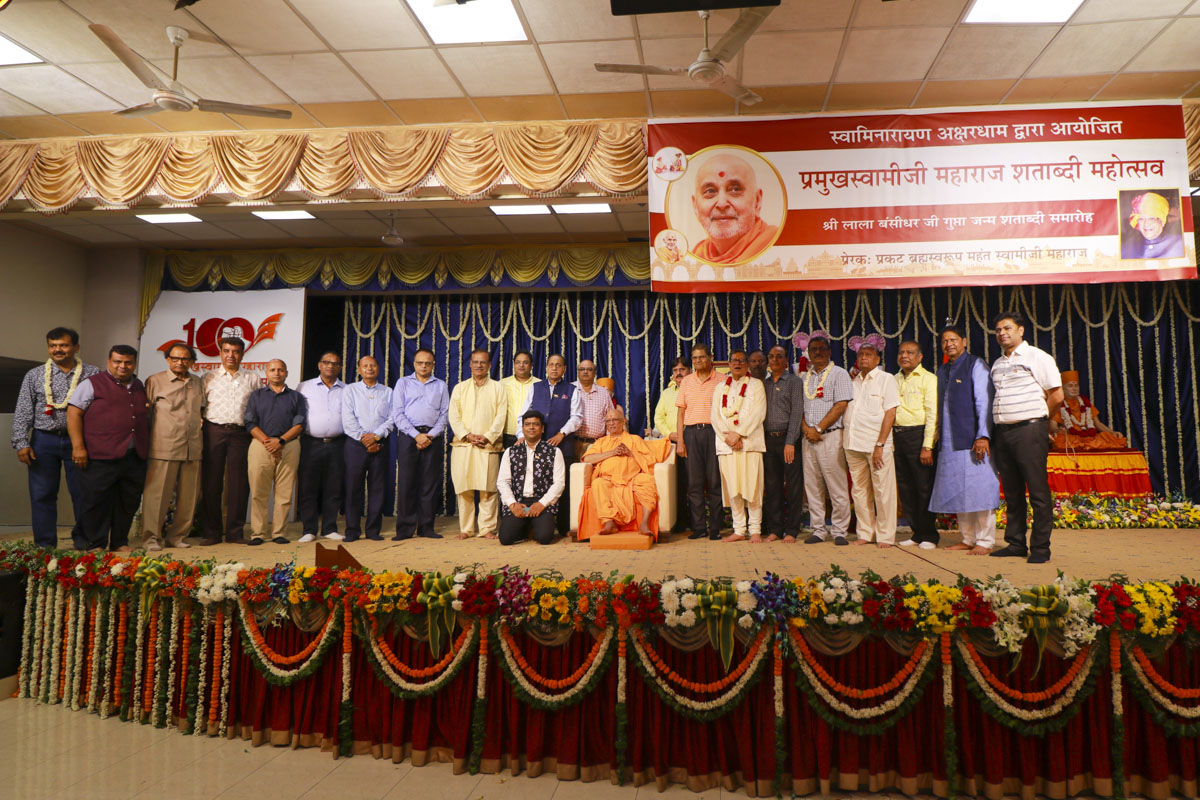 Under the auspices of Pramukh Swami Maharaj's centenary celebrations and India's Azadi ka Amrit Mahotsav, a special gathering was organized to commemorate the birth centenary of Shri Lala Bansi Dhar Gupta Ji and the centenary celebrations of Shri Dharmic Leela Committee, Delhi.
Akshardham volunteers enacted an enlightening and entertaining sketch from the life of Alexandra the Great and the wise yogi Danda Maharshi (Dandamis). A video on the life and works of HH Pramukh Swami Maharaj was presented.
Param Pujya Doctor Swami addressed and blessed the special gathering, which also included honourable ambassadors, chiefs of missions and diplomats from Armenia, Burkina Faso, Comoros, Kenya, Japan, Mongolia, Myanmar, Sri Lanka and Vietnam.