About BAPS
Bochasanwasi Shri Akshar Purushottam Swaminarayan Sanstha (BAPS) is a socio-spiritual Hindu organization with its roots in the Vedas. It was revealed by Bhagwan Swaminarayan (1781-1830) in the late 18th century and established in 1907 by Shastriji Maharaj (1865-1951). Founded on the pillars of practical spirituality, the BAPS reaches out far and wide to address the spiritual, moral and social challenges and issues we face in our world. Its strength lies in the purity of its nature and purpose.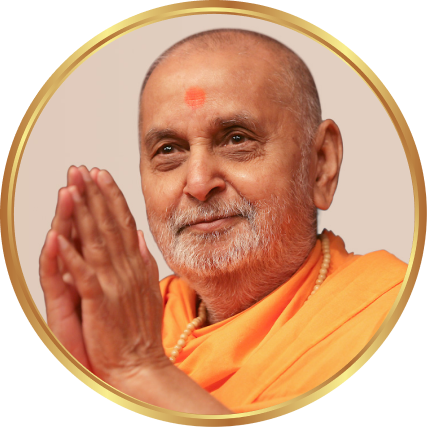 Pramukh Swami Maharaj was loved and respected as one of the world's great spiritual leaders. He lived by and preached the message: "In the joy of others lies our own."
Pramukh Swami Maharaj travelled throughout the world, dedicating his life to the well-being of others, visiting more than 250,000 homes in 17,000 villages and cities in more than 50 countries, and personally counselling and comforting more than 810,000 people. He created over 1,100 Hindu mandirs internationally and ordained more than 900 youths into the monastic order to serve society and strive spiritually.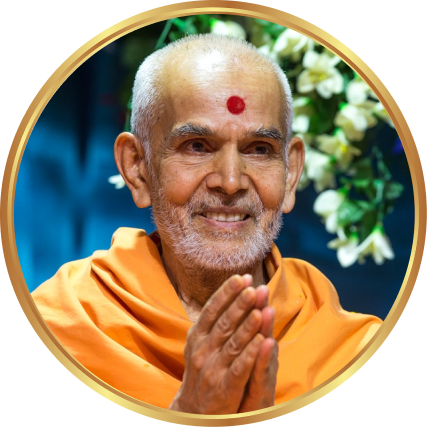 His Holiness Mahant Swami Maharaj (Swami Keshavjivandasji) is the sixth and present spiritual guru of the BAPS Swaminarayan Sanstha.
HH Mahant Swami Maharaj was born to Dahiben and Manibhai Narayanbhai Patel on 13 September 1933 (Bhadarva vad 9, Samvat 1989) in Jabalpur, Madhya Pradesh, India. A few days later, Brahmaswarup Shastriji Maharaj, the founder of BAPS, visited Jabalpur, where he blessed the newborn child and named him Keshav. His family also lovingly called him Vinu.