Shatabdi Padyatras
6 Feb. 2022, Sunday, Asia Pacific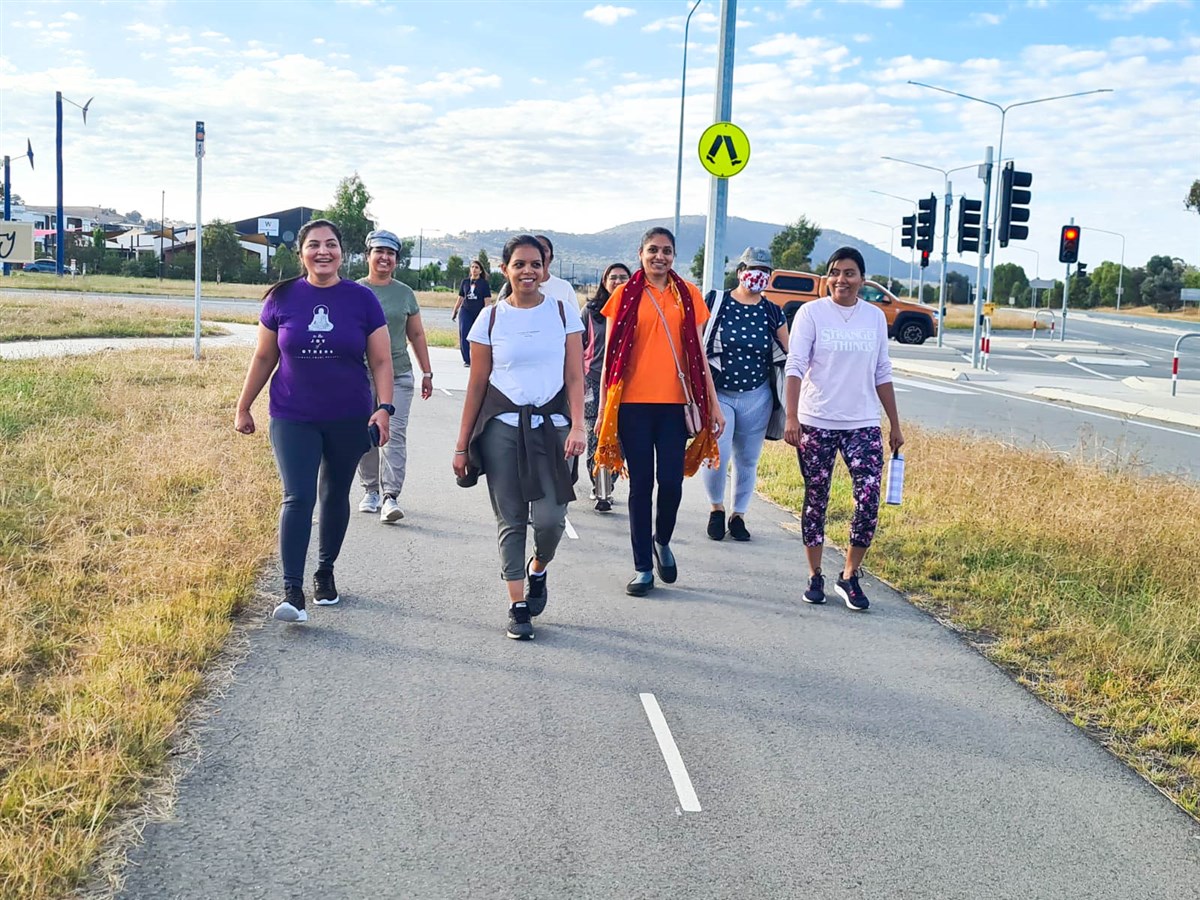 Under the auspices of Brahmaswarup Pramukh Swami Maharaj's Centenary Celebrations, more than 1,950 devotees participated in the Shatabdi Padyatras organized at 14 BAPS centers across Australia and New Zealand. One padyatra involved walking 8 to 10 km along a designated route. Even the extreme weather at some centers did not stop the devotees from taking part.
While walking, the participating devotees at each center discussed inspiring incidents from the lives of Brahmaswarup Shastriji Maharaj, Brahmaswarup Pramukh Swami Maharaj and Pragat Brahmaswarup Mahant Swami Maharaj. This made the walks especially enjoyable and devotional.
At the destination, participants offered prayers, and performed pradakshinas and malas in front of a specially erected Pramukh Mandir.
Over 900 devotees have pledged to do between 2 to 30 such padyatras before the start of the centenary celebrations in December 2022.