Shatabdi Bhakti Yagna
9 May. - 8 Jun. 2022, Asia Pacific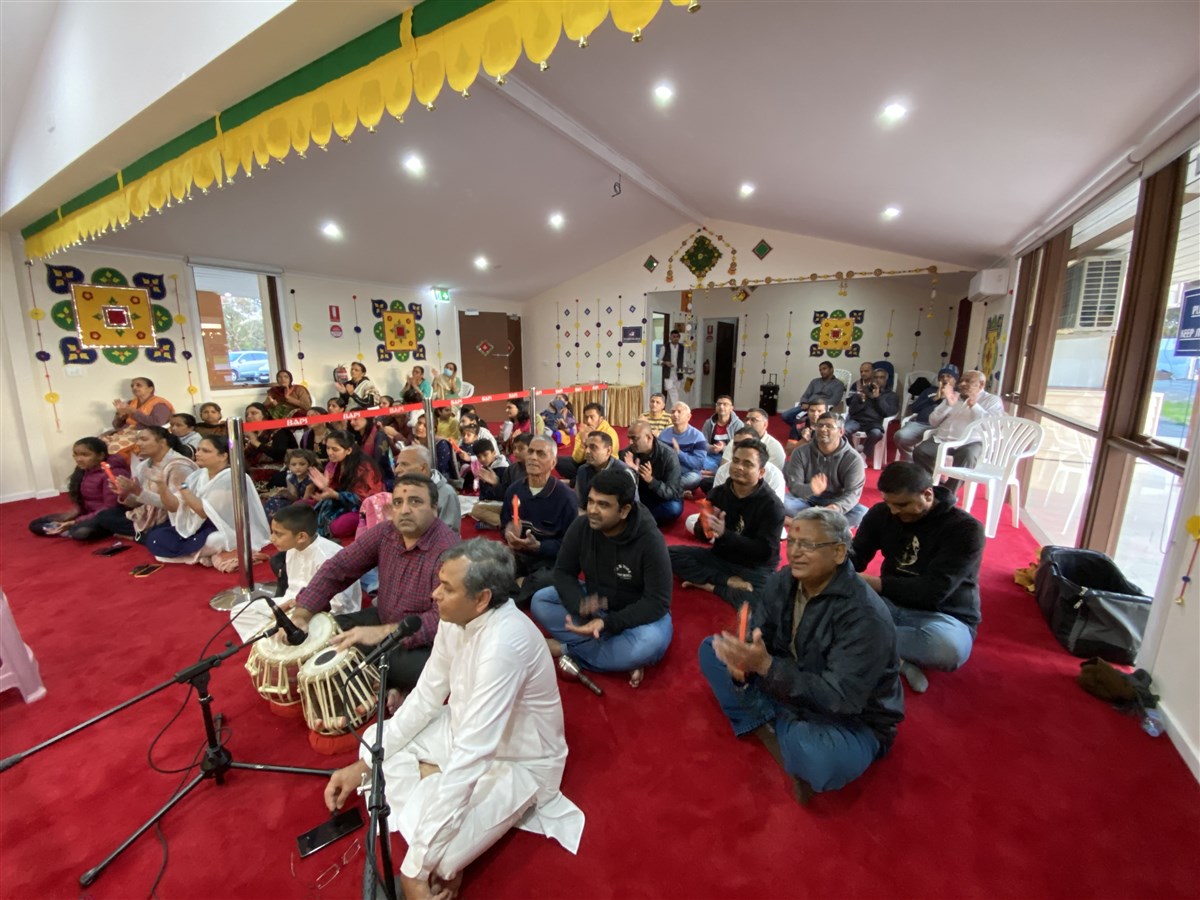 As part of Pramukh Swami Maharaj's Centenary Celebrations, a one-month Shatabdi Bhakti Yagna was organized at all BAPS centers in Australia and New Zealand.
In addition to their regular daily devotion, devotees of all ages chose from three niyams: 1) Observe extra devotion daily 2) Observe extra devotion during the month and 3) Participate in a one-hour Samuh Dhun at the local center.
Niyams 1 and 2 (daily and monthly) required individual participation, while Niyam 3 was a collective act. The Samuh Dhun was organized as per the convenience of each center during the specified time period.
Total more than 1,500 devotees participated in this Shatabdi Bhakti Yagna.
Daily Niyams were:
Arti: Doing arti once or twice, either at home or local mandir.
Mandir darshan: Visit local mandir for darshan.
Mansi: Perform mansi puja three times (morning, afternoon, evening).
Dhun: Chant the dhun for five minutes for Guruhari Mahant Swami Maharaj's good health and the Shatabdi Mahotsav to be celebrated without any problems.
Chesta: Sing chesta every night.
Nitya Vanchan: Read Pramukh Swami Maharaj's Jivan Charitra (any part from 1 to 6) for 10 minutes.
Monthly Niyams were:
Arti: Attend 21 artis at the local mandir (morning or evening).
Mala, Dandvat, Panchang Pranam, Pradakshina and Sahajanand Namavali Path: Do an additional 100 of any of these during this month.
Shanti Dhun: Visit 10 families and sing Shanti Dhun for 5 minutes for their well-being.
Samuh Dhun:
Samuh Dhun: Attend the collective dhun chanting session at local center.