Satsang Shibir – Ek Nishan: Pramukh Shatabdi Mahotsav
19-27 March 2022, Asia Pacific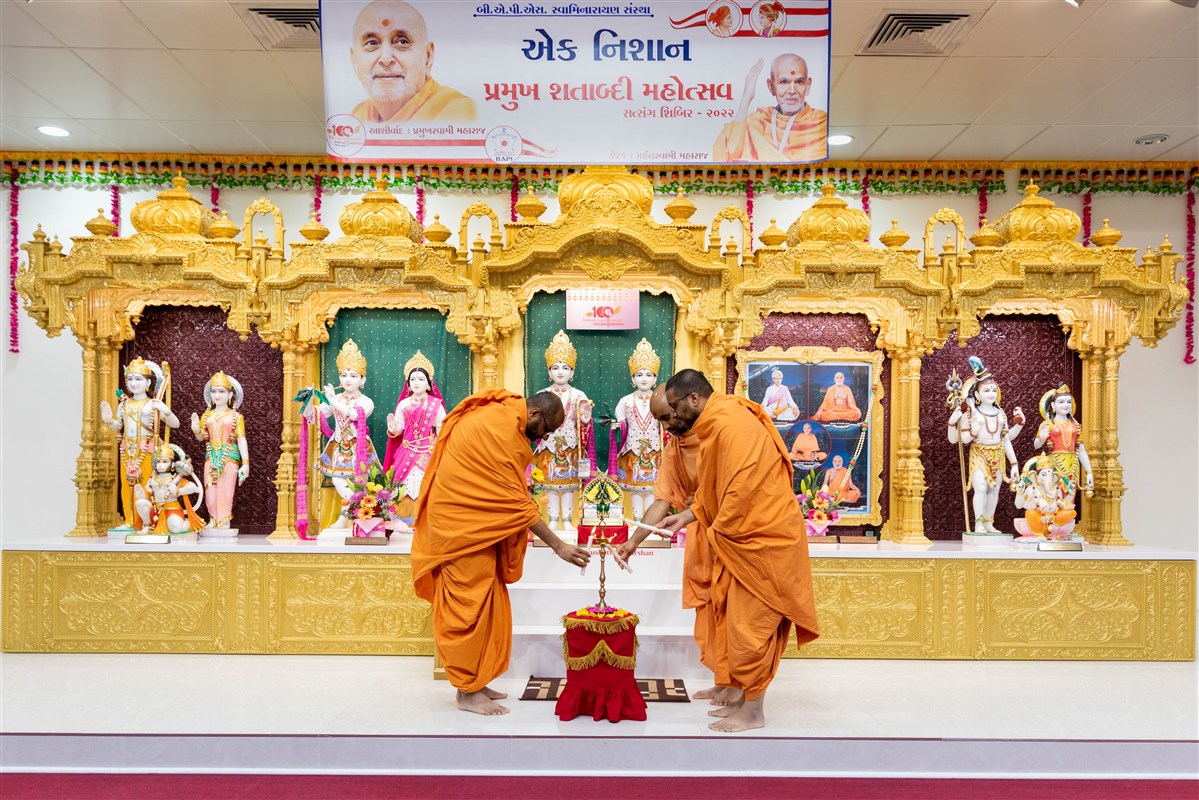 A total of 812 (464 male and 348 female) karyakars attended the 'Ek Nishan – Pramukh Shatabdi Mahotsav' shibirs organized at Sydney (19 March), Melbourne (18 April), Perth (30 April), Brisbane (7 May), Adelaide (14 May) and Auckland (27 May).
These one-day shibirs guided the karyakars on how to carry out the 100-day Parivarik Shanti Abhiyan to spread the glory and messages of Brahmaswarup Pramukh Swami Maharaj during this Shatabdi year.
The karyakars were guided through speeches, inspirational videos, interactive activities, workshops, and the video blessings of sadguru swamis and guruhari Mahant Swami Maharaj.
Karyakars at some remote centers who could not attend in person, participated via the live webcast.