'Towards Better Living – A Festival of Inspiration'
18 Sep. 2022, Sunday, Jalandhar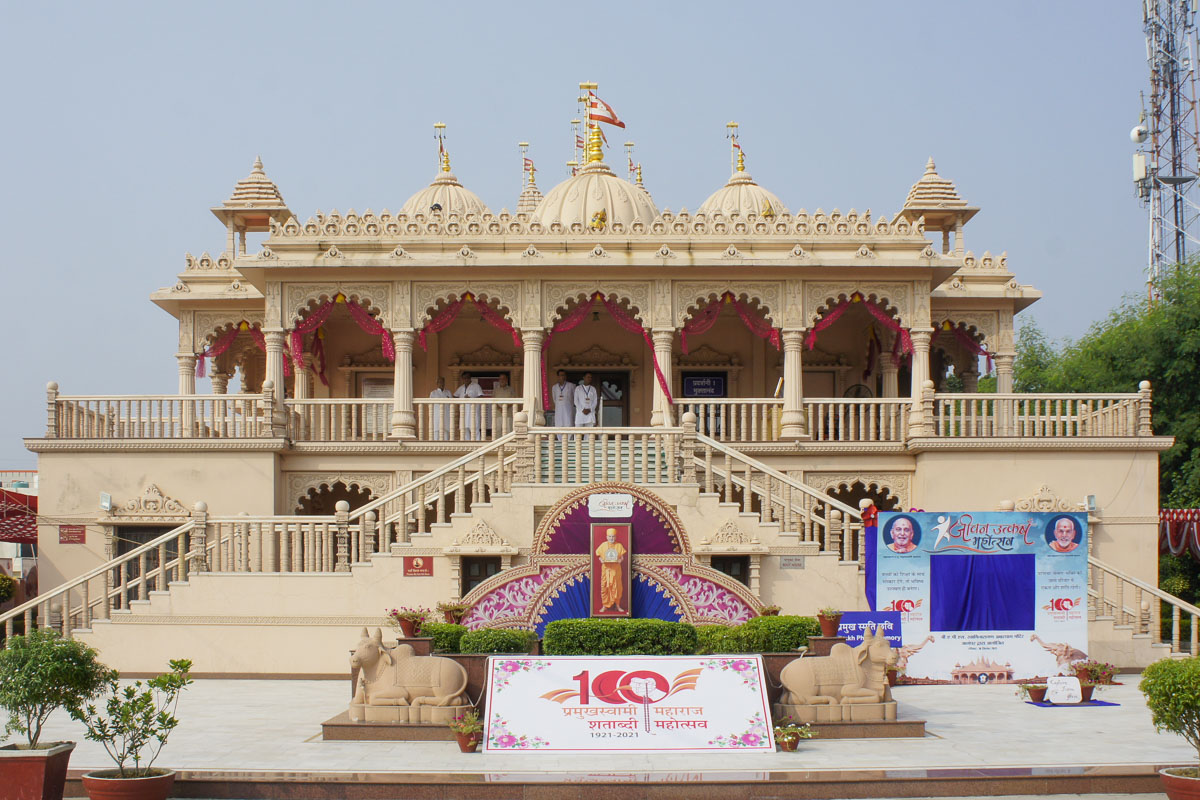 To mark the centenary of Pramukh Swami Maharaj, BAPS Swaminarayan Mandir, Jalandhar, Punjab, presented an inspiring and enlightening 'Festival of Inspiration – Towards Better Living'.
The entire mandir complex was transformed with halls presenting videos on family harmony, ghar sabha, an addiction-free life, and saving energy and water. A visual presentation showcased the life and works of Pramukh Swami Maharaj. Cultural programs by children and youths on the main stage entertained and enlightened the visitors, and a beautiful annakut was offered before Thakorji.
In the evening assembly, Munivatsal Swami spoke about the wisdom of Pramukh Swami Maharaj and the message of Mahant Swami Maharaj. Padmashri Vijay Kr. Chopra, Editor-in-Chief cum Managing Director of the 'Punjab Kesari' newspaper presented awards to the children and youths.
This one-day festival attracted over 3,000 people from Jalandhar, Amritsar, Ludhiana, and nearby towns including religious organization representatives, community leaders, social workers and leading business people.