Message from Hon. Chief Minister of Gujarat for Pramukh Swami Maharaj Centenary Celebrations
29 Nov. 2022, Tuesday, Ahmedabad, India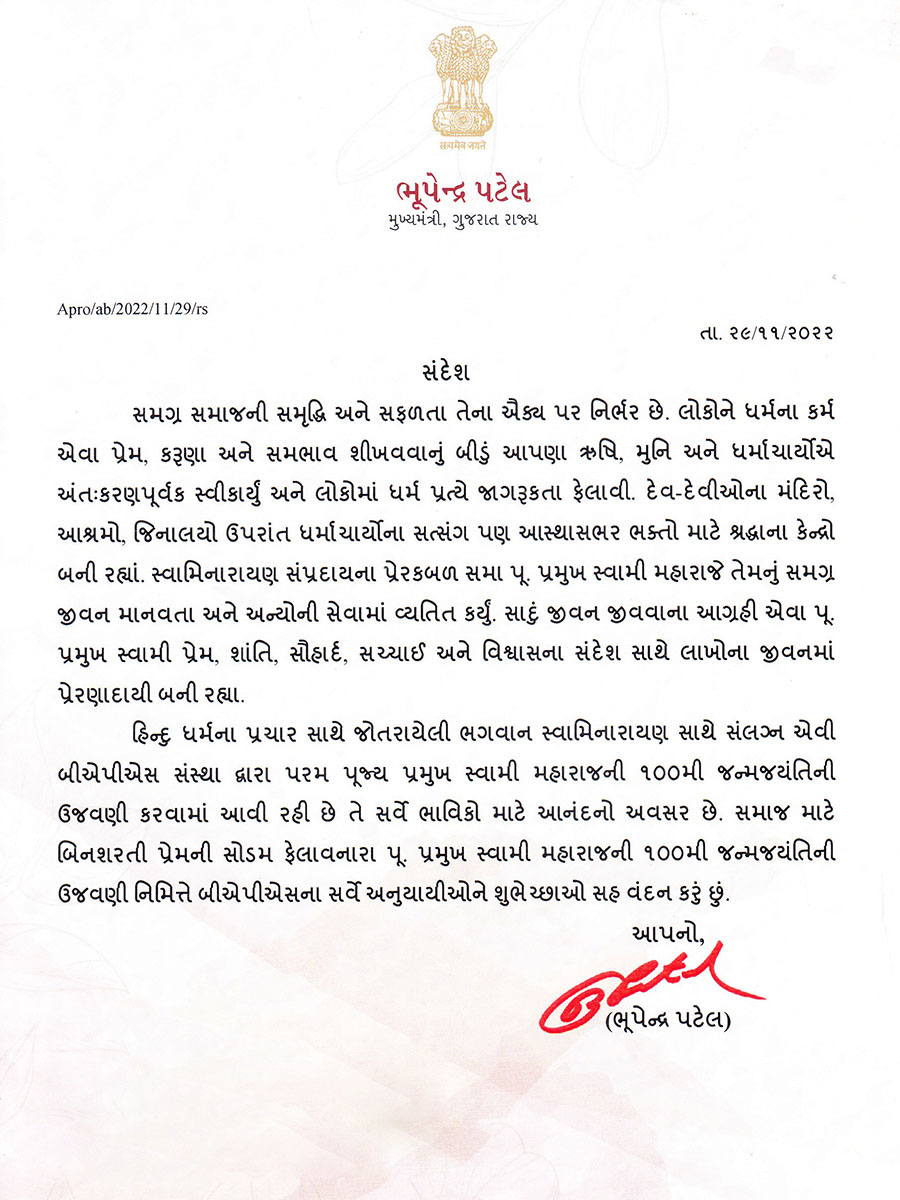 The prosperity and success of society as a whole depends on its unity. Our ancient sages, seers and gurus heartily accepted the responsibility of teaching people values of religion such as love, compassion and equality. To this end, they spread religious awareness amongst people. Temples dedicated to God, ashrams, Jain places of worship and teachings of religious gurus became centres of faith for the devout.
His Holiness Pramukh Swami Maharaj, the inspiring force behind the Swaminarayan Sampradaya, spent his entire life in the service of others and humanity. Living a simple life, Pramukh Swami Maharaj inspired millions with his message of love, peace, harmony, truth and trust.
BAPS Swaminarayan Sanstha is affiliated to Bhagwan Swaminarayan and committed to spreading the message of Hindu Dharma. It is indeed a joyous occasion for all that BAPS is celebrating the centennial birth anniversary of His Holiness Pramukh Swami Maharaj.
His Holiness Pramukh Swami Maharaj spread the fragrance of unconditional love across society. I offer my best wishes and respects to all followers of BAPS on this occasion of his centennial birth anniversary celebrations.
Yours,
Bhupendra Patel