'In the Joy of Others': A Celebration of Love, Peace and Harmony
4 Sep. 2022, Sunday, Singapore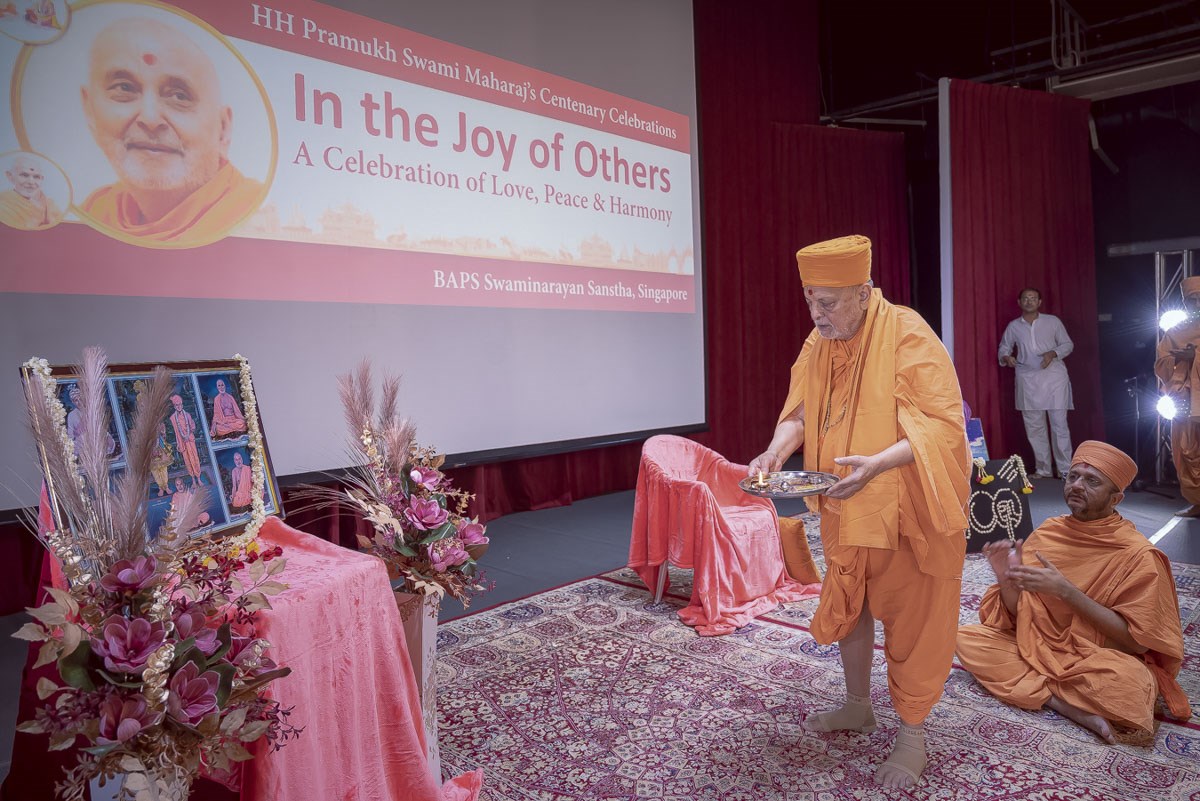 BAPS Swaminarayan Sanstha, Singapore, organized a special assembly at the Singapore Hokkien Huay Kuan Cultural Centre in the presence of Pujya Ishwarcharandas Swami to mark the centenary of His Holiness Pramukh Swami Maharaj.
The assembly featured speeches by Divyamurti Swami and Munivatsal Swami on the life, works and wisdom of Pramukh Swami Maharaj, and inspiring video presentations.
Pujya Ishwarcharan Swami welcomed and honoured leaders and representatives of the various Indian community organizations of Singapore and Malaysia. He then addressed the assembly, speaking about the importance of family peace and harmony and the means to achieve it based on the principles revealed by Pramukh Swami Maharaj. On behalf of His Holiness Mahant Swami Maharaj, he invited all the devotees and guests of Singapore to visit the grand Pramukh Swami Maharaj Centenary Celebrations to be held in Ahmedabad at the end of the year.